Are you looking for our Client Booking page? Book your lashes now on www.lashia.com.au/booklashia We are Eyelash Extension specialists originating in Sweden 2006. With 13 years experience we know what we are talking about. At Varsity Lakes, the heart of the Gold Coast, you will find the Lashia Headquarters where we specialize in Eyelash Extensions, products, training and services. Get your eyelashes done with us or do a course yourself to become one of the best in the country. Read more about the Gold Coast salon: www.lashia.com.au/booklashia Read more about our training: www.lashia.com.au Follow us on Facebook: www.facebook.com/lashiadesign Review us on Google: goo.gl/vBeLVu Follow us on Instagram: @lashia_australia #lashianetwork #lashia #lashiatrainee Welcome to Lashia!
Lashia Academy
Lashia Eyelash Extension Academy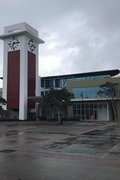 Lashia is a family owned business that started in Stockholm, Sweden 2006 by Ebba Ebbersten and her daughters Mimmi and Jessica. The focus has always been Quality Eyelash Extensions that looks and feels like they could be your own natural lashes. Mimmi and her Aussie husband Jeff and 2 sons moved back to Australia in 2016 for the startup of Lashia Australia. Since then they have built a team of amazing Lash Artists and mentors taking Eyelash Extensions to the next level.
For Services, book on Lashia.as.me, Level 1 / 235 Varsity Pde, Varsity Lakes
0424036630